Thank you for your kind words!
Your feedback helps our team continue to provide the best care possible. Click the buttons below to share a review with us. Thank you!
When I told the dog we were going to see the doctor…she had her leash and sat by the door till we left and she practically ran to the office when we arrived.She loves to visit the staff even if it means she gets a shot.
Professional and courteous. Always willing to go the extra mile to help out. Have been taking all 4 of our pets there since we have gotten them. Seats could be a little more confortable in the waiting room, but other than that, it's a great place to go.
My mother took her dog here for surgery and several things. The people are knowledgeable, loving, and eager to help. Their prices are absolutely the best in town. Chillicothe is lucky to have this vet!
I've been taking my dogs here for a couple of years now and I just love the staff here! Very friendly and great at what they do! Great prices too!
They did fantastic a with our dog and were very affordable. Great service very friendly.
I don't like going to Doctors, and I know dogs don't like going either, but this place made me feel at home. The vet girl works pretty well with dogs and is pretty friendly with their peoples too.
Wonderful and caring Dr. and staff!
Compassionate veterinary care in the Green Hills of North Central Missouri
The team at North Central Missouri Veterinary Services treats every patient with care and respect. We provide care for companion animals and large animals alike. We're pleased to serve the animals of Chillicothe, MO and beyond!
Download our app and connect with us on PetDesk!
Keeping up with your pet's health from your mobile device has never been easier! With our new app, you'll have all of your pet's health information in the palm of your hand. Consider it your Pet's personal organizer app. Best of all it's free! Plus, you'll be able to communicate with us much easier:
Request appointments 24/7
Access your pet's medical records
Organize all of your pet's important information
Receive automatic reminders
Save notes, pics, and much more
Two-way texting with our team
Hours
Mon-Fri: 8:00 am - 5:00 pm
Sat: 9:00 am - 12:00 pm
Sun: Closed
Have a question?
Drop us a line below and we'll get back to you as quickly as possible! If you are in need immediate assistance, please call our team directly at 660-646-8558 and we'll be happy to help.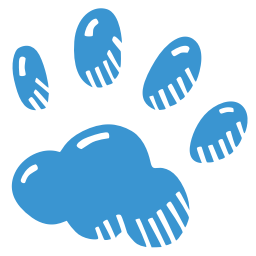 Ready to come see us?
Click the button below to request an appointment online. Once you've selected preferred days and time, a member of our team will reach out to confirm your pet's appointment! We look forward to seeing you soon!