Dr. Christina Venner opened the doors of North Central Missouri Veterinary Services in May of 2010. She brought her love of our community and your family members and hired a capable staff willing to go the extra mile for your pets. When Dr. Venner and her husband decided to move to the Kansas City area, Dr. Link was happy to continue offering that level of care you are accustomed to for your companion animals. Dr. Link purchased the clinic in April of 2018. Inside our home at the corner of 3rd and Cherry Streets, you will find a caring staff and a comforting atmosphere in the unique converted Craftsman Bungalow. Since the ownership change, Dr. Link has also added farm visits for the care of food animals to the clinic's services and spends many hours a week working with cattle and their owners, from St. Joseph to Milan and all points in between.
With caring clients like you, the future of our little clinic is bright! We have added more staff members to accommodate the added hours and services. Our clinic is looking forward to Dr. Jill Abel, bringing her experience to us full-time in the summer of 2020. Learn more about our staff on Our Team page.
Compassionate veterinary care in the Green Hills of North Central Missouri
The team at North Central Missouri Veterinary Services treats every patient with care and respect. We provide care for companion animals and large animals alike. We're pleased to serve the animals of Chillicothe, MO and beyond!
Download our app and connect with us on PetDesk!
Keeping up with your pet's health from your mobile device has never been easier! With our new app, you'll have all of your pet's health information in the palm of your hand. Consider it your Pet's personal organizer app. Best of all it's free! Plus, you'll be able to communicate with us much easier:
Request appointments 24/7
Access your pet's medical records
Organize all of your pet's important information
Receive automatic reminders
Save notes, pics, and much more
Two-way texting with our team
Hours
Mon-Fri: 8:00 am - 5:00 pm
Sat: 9:00 am - 12:00 pm
Sun: Closed
Have a question?
Drop us a line below and we'll get back to you as quickly as possible! If you are in need immediate assistance, please call our team directly at 660-646-8558 and we'll be happy to help.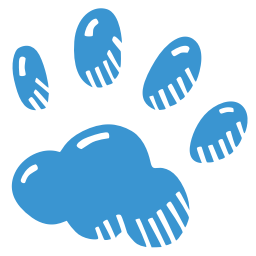 Ready to come see us?
Click the button below to request an appointment online. Once you've selected preferred days and time, a member of our team will reach out to confirm your pet's appointment! We look forward to seeing you soon!