Appointment Deposit and Cancelation Policy
Appointment Deposit Policy
With the increased demand for appointments and wait times for veterinary services across the entire country over the past 2 years, it has become more challenging for our clients to schedule timely visits. Coupled with this, unfortunately, we have seen an increase in the number of clients failing to show up for scheduled appointments, despite email and text reminders.
To keep those scarce appointments available – and reduce wait times for all patients – North Central Missouri Veterinary Services has implemented a $40 deposit to schedule an appointment for New Clients and a $50 deposit to schedule a surgery appointment. The amount is fully credited to your visit and is only non-refundable if the patient doesn't attend the scheduled appointment without cancellation OR cancels within 24 hours of appointment time.
We graciously ask that you please let us know that you won't need your appointment so that we may offer it to another client in need. Thank you for your understanding.
Appointment Cancellation/NO SHOW Policy
We appreciate you booking an appointment with us. If you need to reschedule or cancel your appointment, please do so at least 24 hours in advance so we can help another pet who needs our medical attention. No-shows, late arrivals, and late cancellations make it so other patients are unable to get the care they need and therefore will result in a charge to your account.
Our Policy
Rescheduling or canceling your appointment with at least 24 hours of advance notice will not result in a fee.
Rescheduling or canceling your appointment within 24 hours of your scheduled appointment will result in a $25 fee.
If you cancel within an hour of your appointment or do not show up for your appointment, you will incur a $50 fee.
How to Cancel or Reschedule Your Appointment
If you need to cancel or reschedule your appointment, please email us at
[email protected] or use the PetDesk App or call us at (660) 646-8558.
Compassionate veterinary care in the Green Hills of North Central Missouri
The team at North Central Missouri Veterinary Services treats every patient with care and respect. We provide care for companion animals and large animals alike. We're pleased to serve the animals of Chillicothe, MO and beyond!
Download our app and connect with us on PetDesk!
Keeping up with your pet's health from your mobile device has never been easier! With our new app, you'll have all of your pet's health information in the palm of your hand. Consider it your Pet's personal organizer app. Best of all it's free! Plus, you'll be able to communicate with us much easier:
Request appointments 24/7
Access your pet's medical records
Organize all of your pet's important information
Receive automatic reminders
Save notes, pics, and much more
Two-way texting with our team
Hours
Mon-Fri: 8:00 am - 5:00 pm
Sat: 9:00 am - 12:00 pm
Sun: Closed
Have a question?
Drop us a line below and we'll get back to you as quickly as possible! If you are in need immediate assistance, please call our team directly at 660-646-8558 and we'll be happy to help.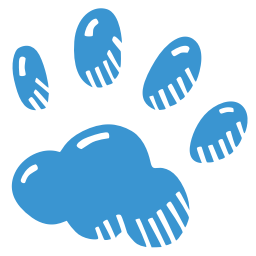 Ready to come see us?
Click the button below to request an appointment online. Once you've selected preferred days and time, a member of our team will reach out to confirm your pet's appointment! We look forward to seeing you soon!