Companion Animal veterinary care in Chillicothe, MO.
At North Central Missouri Veterinary Services, we strive to provide the highest quality of care for our patients and the best service to our clients with integrity and compassion. We'll be here for you and your four-legged family member throughout every stage of their life.
Wellness Care
From the first visit and throughout their entire life, we'll be there to provide the absolute best care for your pet. Our pet preventive health care measures can maximize the fullness of that life both in terms of what your pet can do and for how long.
These visits include:
Physical Exams:

 

A thorough physical exam of your to evaluate your pet's eyes, mouth, ears, heart/lung sounds, joints, skin, and more.
Vaccinations:

Our team will perform a risk assessment of your pet to determine the best protection plan for your pet. Outside of our core vaccine recommendations for puppies and kittens, each animal may have different needs based on its environment and lifestyle. Indoor/Outdoor status, hiking, hunting, travel, grooming, shows, and training can all affect our recommendations. Our veterinarians will work with you to develop a comprehensive vaccination schedule to protect your pet.

Health Screening: Dogs and cats are very good at masking illness. Disease may be present in dogs and cats that appear healthy. If a disease can be detected before a dog or cat is showing signs of illness, steps can often be taken to manage or correct the problem before permanent damage occurs.
Emergency Care
Emergencies happen–no one can predict or plan for them. If something emergent happens during business hours, they are a priority and our team will is here to help and advise of the best course of action. When the clinic is closed, a call to our main number will give you the best number to reach the doctor on call. Critically ill or injured pets will be seen as time and staffing allow or you will be advised on the best course of action at home or with another veterinary facility.
On-Site Laboratory
We're pleased to be able to process a wide array of diagnostic laboratory tests with our in-house laboratory. It is difficult to see your pet in pain or suffering and not know what's wrong. Our team provides in house diagnostics to help us learn what's wrong and provide an accurate diagnosis. A quicker diagnosis leads to quicker treatment! We maintain relationships with multiple veterinary diagnostic labs and specialists to select the best tests to reach the fastest answers for your pets.
Parasite Prevention
Parasites and the illnesses they can cause can be prevented with proper medications and maintenance.
Fleas are small, jumping insects that live off of the blood of animals. They can carry dangerous diseases and will often cause severe itching from allergic dermatitis in our pets. Even indoor or mostly indoor pets can be at risk of us carrying in a hitchhiker and starting an infestation. The best defense against fleas is with a consistent regimen of preventative medications for all animals in the household. In fact, it can often take a few months to break the flea's entire life-cycle in the environment with consistent treatment. Most home remedies do very little or nothing.
Ticks are another blood-feeding external parasite that can transmit diseases such as Lyme disease, anaplasmosis, ehrlichiosis and Rocky Mountain Spotted Fever to us and our pets.
Our doctors view the disease caused by Heartworms as the most dangerous, and easily preventable, risk to our pets. Common mosquitoes serve as carriers and infect our pets with immature heartworms when they bite them. Control can be reliably achieved by giving your pet a monthly heartworm preventative, such as Heartgard. This prescription-only product effectively removes all baby heartworms from your pet every month, before they can increase in number and become dangerous adults.
Internal parasites, such as roundworms, hookworms, whipworms, tapeworms, giardia, lungworms and coccidia. These bothersome critters can be diagnosed with fecal exams and prevented with dewormers and preventatives included in the monthly heartworm preventatives. Working with you, we will develop a prevention plan based on your pet's unique risks.
Surgery
North Central Missouri Veterinary Services is uniquely suited to do most soft tissue and orthopedic surgeries. We cater our sedation, pain management and anesthesia protocols for each, individual patient and recommend pre-anesthetic blood testing to mitigate any surprises. Our highly trained staff tends to every patient from induction to happy waggle, to ensure their comfort, warmth and successful recovery.
As long-time practitioners in rural areas, our doctors recognize that we need to bring cutting-edge medicine and surgical skills close-to-home. We are always broadening and honing our skills, but we will also seek the opinions of and refer to the specialists when necessary. Our doctors are skilled at the most common surgeries, like spays, neuters and mass removals, and more skilled procedures such as correcting bloats, GI foreign bodies, bladder surgeries, Caesarian sections and many types of fracture repairs.
The two most common orthopedic conditions in dogs involve the knee and Dr. Link attended specialized training to address both torn cruciate ligaments and luxating patellas.
Dentistry
Why is dental care so important? Recent studies have shown that 70% of adult cats and 80% of adult dogs show symptoms of oral disease. In fact, most pet parents are not aware that their pet is dealing with dental issues. Bad breath, plaque build-up, excessive drooling, sore or bleeding gums when eating or chewing, and decreased appetite are signs that your pet's teeth may require veterinary attention.
Untreated dental disease can lead to jaw fractures, as well as bacterial buildup that can pass into your pet's bloodstream and cause heart, kidney, and liver disease.
Imaging
We offer both Xray and ultrasonography in-house to image all body systems.
A radiograph (X-ray) is a type of photograph that looks inside the body and reveals information that may not be discernible from the outside. Radiography can be used to evaluate your pet's internal organs like the heart, lungs, and abdominal organs, as well as bones. When it comes to accurately diagnosing your pet, radiology can be an extremely valuable tool in our diagnostic arsenal.
Ultrasonography is a type of diagnostic technique that uses ultrasound waves to produce an imaging study. This means that when we perform ultrasonography, we can see internal images of the patient's body. Ultrasonography is a completely non-invasive, painless way to diagnose and evaluate many common diseases. Ultrasounds also allow us to look at the architecture of internal organs and examine location, size, shape, texture and blood supply.
Nutrition
An estimated 59% of cats and 54% of dogs in the United States are overweight or obese. Good nutrition and weight management are key to your pet's overall health. These healthy habits are created at a young age for your pet and it's up to you to help them maintain these habits. Through a good diet and proper exercise, you greatly increase your pet's chance at a long, healthy life.
At North Central Missouri Veterinary Services, we carry Science Diet Brand Dog & Cat Food and prescription diets to help your pets feel their best.
Compassionate veterinary care in the Green Hills of North Central Missouri
The team at North Central Missouri Veterinary Services treats every patient with care and respect. We provide care for companion animals and large animals alike. We're pleased to serve the animals of Chillicothe, MO and beyond!
Download our app and connect with us on PetDesk!
Keeping up with your pet's health from your mobile device has never been easier! With our new app, you'll have all of your pet's health information in the palm of your hand. Consider it your Pet's personal organizer app. Best of all it's free! Plus, you'll be able to communicate with us much easier:
Request appointments 24/7
Access your pet's medical records
Organize all of your pet's important information
Receive automatic reminders
Save notes, pics, and much more
Two-way texting with our team
Hours
Mon-Fri: 8:00 am - 5:00 pm
Sat: 9:00 am - 12:00 pm
Sun: Closed
Have a question?
Drop us a line below and we'll get back to you as quickly as possible! If you are in need immediate assistance, please call our team directly at 660-646-8558 and we'll be happy to help.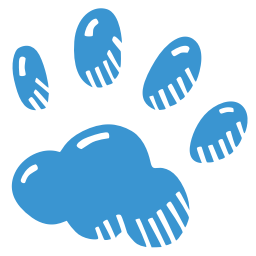 Ready to come see us?
Click the button below to request an appointment online. Once you've selected preferred days and time, a member of our team will reach out to confirm your pet's appointment! We look forward to seeing you soon!