Dr. Jennifer McLain Link
Owner/Veterinarian
Dr. Link is originally from the Meadville/Linneus area. She grew up on a beef cattle farm and still helps care for 200 commercial and registered Angus and SimAngus Momma cows with her parents there. Dr. Link has always been an animal lover, crazy about the companionship of her dogs and cats and fascinated about our influence on production animals, but she also has developed a passion for the problem solving of practicing medicine, the intricacies of performing surgery and the relationships between her clients, their animals and how she can help.
After high school, Dr. Link attended the University of Missouri-Columbia for undergrad, majoring in biology, and graduated Mizzou veterinary school in 2002. After graduation, Dr. Link did cut her teeth during a stint in small animal emergency medicine and then joined the Hermann Veterinary Clinic, where she found a home in true mixed animal practice and loved it! During this time, she developed a passion for medicine, surgery and herd health of all types of animals that carries with her today. She believes in learning always and the human-animal bond.
Dr. Link moved back to the area with her family in 2011 began practicing in Chillicothe. She purchased NCMO Veterinary Services from Dr. Venner in early 2018.
Dr. Link shares her home with her husband and son and too many loved and ill-behaved dogs and cats. Many weekends, you will find her and her Dad working with the cattle at the family farm. She loves to travel with her family and is nearly always planning a trip, at least in her head. She also enjoys cooking, reading and not putting laundry away.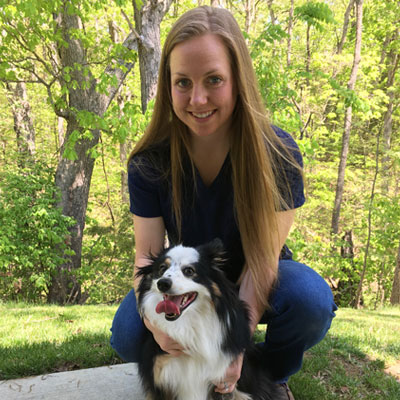 Dr. Jill Abel
Associate Veterinarian
Dr. Abel grew up in Wright City, Missouri. She attended the University of Missouri-Columbia where she graduated with a Bachelor of Science in Animal Science. She then completed a Dual MS/DVM program where she earned a Master of Science in Applied Beef Reproduction, followed by a Doctorate of Veterinary Medicine from the University of Missouri-Columbia in 2018. She immediately joined the mixed animal practice of Hermann Veterinary Clinic. Dr. Abel joined NCMO part-time in March of 2019, and in August of 2020 will be moving to Chillicothe and joining NCMO full-time. In her spare time, Dr. Abel enjoys spending time with family/friends, traveling, and crafting/embroidery.
Daren Scott
Veterinary Technician
Started at NCMO: 2010
In the veterinary field since: 1990
Pets: 6 cats- Sophie, Sydney, Chrissy, Lindsay, Steffi, Roger. 1 dog- Radar. 2 birds- Brisco & Frankie
Daren is originally from South Kansas City. She has previously worked in the veterinary field as a technician in Japan, Colorado, and Florida before returning home to Missouri. She enjoys scuba diving, sports, being outdoors, and photography.
Julia Minnis
Veterinary Technician
Started at NCMO: 2015
In the veterinary field since: 2015
Pets: 3 cats – Nala, Pumba, Simba ;1 Dog – Daisy
Julia grew up in Chillicothe, where she graduated high school in 2017. She is currently attending Mizzou Online to obtain her Bachelors in Business Administration. She enjoys hunting, fishing, camping, and cooking.
Sara Niemeier
Receptionist
Started at NCMO: 2018
In the veterinary field since: 2006
Pets: 3 Cats – Lucy, Mariah, Mozart, Toni. 2 Dogs – Gibbs and Ducky
Sara grew up in Hermann, Missouri where she worked as the Office Manager at Hermann Veterinary Clinic for nearly 15 years. That is where she met Dr. Link. In 2018, Sara moved to Salisbury where she lives with her husband and two children and enjoys working on their beef cattle farm. She also loves to bake for her friends and family.
Compassionate veterinary care in the Green Hills of North Central Missouri
The team at North Central Missouri Veterinary Services treats every patient with care and respect. We provide care for companion animals and large animals alike. We're pleased to serve the animals of Chillicothe, MO and beyond!
Download our app and connect with us on PetDesk!
Keeping up with your pet's health from your mobile device has never been easier! With our new app, you'll have all of your pet's health information in the palm of your hand. Consider it your Pet's personal organizer app. Best of all it's free! Plus, you'll be able to communicate with us much easier:
Request appointments 24/7
Access your pet's medical records
Organize all of your pet's important information
Receive automatic reminders
Save notes, pics, and much more
Two-way texting with our team
Hours
Mon-Fri: 8:00 am - 5:00 pm
Sat: 9:00 am - 12:00 pm
Sun: Closed
Have a question?
Drop us a line below and we'll get back to you as quickly as possible! If you are in need immediate assistance, please call our team directly at 660-646-8558 and we'll be happy to help.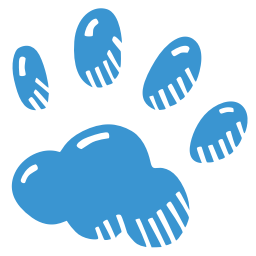 Ready to come see us?
Click the button below to request an appointment online. Once you've selected preferred days and time, a member of our team will reach out to confirm your pet's appointment! We look forward to seeing you soon!