Food Animal Veterinary Services in the Green Hills of Northern Missouri
Here at North Central Missouri Veterinary Services we strive to provide our clients with the services that they need to stay profitable and to provide the humane care that their animals need to thrive. We love our new technology and techniques, but, more importantly, we love the teamwork and understanding that is built with long relationships with our producers.
Herd Health
During farm calls and herd health visits, our veterinarians and staff assess the condition of your herd and assess your herd's needs based on your resources and goals. Our visits can consist of vaccinations, deworming, castration, dehorning, pregnancy checking and staging and can move towards a comprehensive plan for infectious disease control, correction of nutritional deficiencies and making the most of your genetics.
Healthcare Products
We carry a wide variety of products from recommended vaccines and dewormers to Estrotect patches, nose rings, and tags, all available right in our clinic. Additionally, we can drop-ship nearly anything directly to you next-day. Late-night browsers can shop at our online store by clicking here.
On-Site Laboratory
Our In-House Laboratory can provide the quick answers we need in cases of very sick animals. For example, we can test for Fecal Parasites, Anaplasmosis, Failure of Passive Transfer, Hypocalcemia, Grass Tetany, Sepsis, Pregnancy Toxemia and other conditions right in the clinic. These tests can be the difference between life and death. Additionally, we have relationships with several outside diagnostic laboratories and the experience to know which tests to run for the most economical answer.
Reproductive Services
We offer Breeding Soundness Exams, Synchronization, Artificial Insemination Services, and Ultrasound Pregnancy Checks. Check out some of our videos and images below!
Farm Calls
We can come to you! We have fully-equipped ambulatory 4×4 trucks and a safe, portable Foremost chute. We also employ responsible sedation methods of food animals for everyone's comfort and safety during both surgical treatments and foot work.
Compassionate veterinary care in the Green Hills of North Central Missouri
The team at North Central Missouri Veterinary Services treats every patient with care and respect. We provide care for companion animals and large animals alike. We're pleased to serve the animals of Chillicothe, MO and beyond!
Hours
Mon-Fri: 8:00 am - 5:00 pm
Sat: 9:00 am - 12:00 pm
Sun: Closed
Have a question?
Drop us a line below and we'll get back to you as quickly as possible! If you are in need immediate assistance, please call our team directly at 660-646-8558 and we'll be happy to help.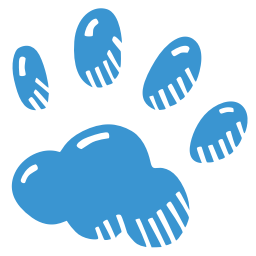 Ready to come see us?
Click the button below to request an appointment online. Once you've selected preferred days and time, a member of our team will reach out to confirm your pet's appointment! We look forward to seeing you soon!
Download our app and connect with us on PetDesk!
Keeping up with your pet's health from your mobile device has never been easier! With our new app, you'll have all of your pet's health information in the palm of your hand. Consider it your Pet's personal organizer app. Best of all it's free! Plus, you'll be able to communicate with us much easier:
Request appointments 24/7
Access your pet's medical records
Organize all of your pet's important information
Receive automatic reminders
Save notes, pics, and much more
Two-way texting with our team